PROSSIME AUDIZIONI PER L'ISCRIZIONE
Sabato 10 Settembre alle 11
Palazzo Taddei
via De' Ginori 15 Firenze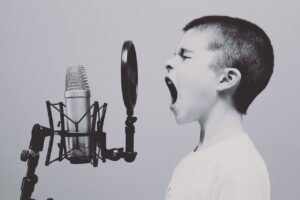 Questo è il corso che fa per te!
I percorsi LMWS – Pearson / UWS University of the West of Scotland ( from 2023) sono pensati per approfondire tutti i dettagli che ti serviranno per creare da zero la tua carriera professionale nel mercato musicale nazionale ed internazionale.
Avrai la possibilità di studiare con professionisti del settore che ti guideranno alla scoperta delle tue vocazioni artistiche e professionali per costruire insieme a te un progetto lavorativo.
Si terranno il 12 LUGLIO le audizioni per l'ammissione al:
Bachelor of Arts in COMMERCIAL MUSIC (corrispettivo LAUREA TRIENNALE DI I LIVELLO)
Le audizioni prevedono:
una breve presentazione del candidato del suo curriculum e le sue motivazioni;
l'esecuzione di almeno un brano tra tre presentati dal candidato (a scelta nel repertorio pop, rock, soul, jazz, funk);
domande di teoria e armonia prese da un elenco argomenti che ti verrà inviato terminata la registrazione;
---
*LE AUDIZIONI SI TERRANNO IN SEDE  OPPURE ON LINE IN CASO DI RESTRIZIONI PER GLI SPOSTAMENTI.
---
La commissione d'esame sarà composta da:
Maurizio Tomberli (pianista, Direttore Didattico UWS Italia)
Eric Buffat  (pianista, compositore, produttore, arrangiatore)